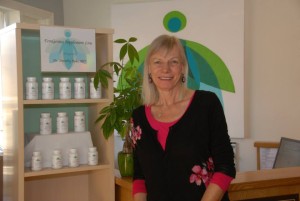 Dr. Dorothy Roke, N.D.
Dr. Roke N.D. is a graduate of the Canadian College of Naturopathic Medicine (1994), has a Certificate in Acupuncture from McMaster University in Hamilton and a degree in Food and Nutrition from Ryerson. She has provided naturopathic care in the Orangeville area for 25 years and has incorporated acupuncture extensively in her practice to treat a variety of conditions including migraines, muscle and joint pains and infertility.
Dr. Roke N.D. is committed to providing the best possible care to her clients.  As such she attends many seminars and continuing education courses to maintain her knowledge of the most current studies and modalities.  Dr. Roke N.D. is experienced in women's hormones (menopause, PMS, fertility).  She has developed an effective weight loss program.
Dr Roke N.D. looks forward to helping you and your family achieve and maintain optimum health and quality of life.